President's Letter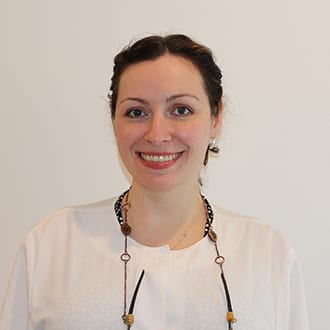 Dr. Laura Johnstone
When I wrote my first letter as President of the Fourth District way back in February, I implored our members to practice kindness and to get more involved in organized dentistry.
And you did! Just not in the way any of us anticipated. This is 2020, after all.
After the initial shock of the shutdown, dentists rallied to protect our patients, staff, and our profession.  We took it upon ourselves as an organization that values evidence-based research to decipher the rapidly changing information from the CDC, WHO, and Department of Health and disseminate the most current recommendations to members and nonmembers. Offices and clinics modified their equipment and protocols as the local, state, and national dental associations sent out updates. Individuals donated their own PPE to hospitals; the ADA then provided access to PPE for its members as new shipments became available. Practice owners were able to view webinars that explained the Payroll Protection Plan and Small Business Administration Loans.  Many of us jumped on Zoom to keep up to date with remote meetings or for continuing education.  Social media sites brimmed with previously uninvolved members now fully engaged with others in their field in an effort to stay informed.  Letters and op-eds were written and interviews were given to reassure the public how our profession would adapt to the necessary changes.
As I write this in mid-October, most folks in our area now comply with a shrug as they try to go about their lives while wearing a mask. But observing the behavior of patients and others during this pandemic provided some insight to my own evolving feelings. Some people I have encountered since March have been belligerent and hostile, some incredibly on edge, some genuinely afraid, and some just "over it."  As a dentist, I have never seen so many fractured teeth or cases of TMD as I have in the past several months, no doubt the result of these stressful times.  Nor have I seen so many people, particularly teenagers, with little to no motivation for oral hygiene; they don't leave their homes, so why should they brush their teeth?  Denial, anger, bargaining, depression, acceptance.  Society is going through the stages of grief.  Not only for the loved ones some of us have lost, but for the life and world we thought we had.  Typically type-A and autonomous, I fear this lack of agency may have hit dentists particularly hard. I fully admit I am one of these people. In addition to coping with these changes in our personal lives and worries about the health and safety of ourselves and loved ones, we witnessed how quickly our professional lives were essentially seized with no clear answer as to when we could resume our calling.  I can't help but wonder if we will be closed again by a second wave when this letter reaches you in the winter.
This year has been exhausting. Remember not knowing what phase we were in, or if we were in a phase at all? Or that time the governor gave us less than 24 hours' notice that we could resume normal dental care? Most dental offices in New York essentially lost a quarter of a year of normal production.  Patient care has been backed up, and the offices that reopened are struggling to meet the built-up demand and the effects of lack of routine care while adhering to new protocols and limitations.  Doctors had to figure out ways to accommodate staff that may have been frightened, furloughed, or had their lives upended by childcare issues.  For all the praise we give to how quickly we adapted to virtual communication, most of us that have children at home would agree that limited or no in-person learning has been a game-changer for getting back to anything resembling normalcy.  Some of us went into early, unplanned retirement, sometimes with nerve racking results. Dental school students and residents had their education upended. And we must never forget the real, human toll the actual virus has taken; the health affected and lives lost. For those reading this that have suffered personally, please know my heart is with you.
Despite everything we have endured as a society, a profession, and as individuals, I am optimistic that we will do better moving forward.  At the time of my writing, fewer than 1% of dentists in the U.S. have tested positive for COVID-19. No outbreaks have been linked to a dental practice. Most of the time, our job simply cannot be done remotely.  It often generates aerosols.  Patients must take their masks off for us to do our job. PPE is part of our normal routine and we quickly adapted to enhanced protections and recommendations. The public needs to know how ready we are, as a group, to evolve. We have always been concerned about aerosols and "germs," we are a highly regulated profession, and we generally are comprised of people who like predictability.  Our messaging needs to be unified through this pandemic. The lack of routine care that patients received – not just in dentistry, but in all fields of health care (an oncologist I spoke to was shocked to learn that chemo was considered "elective") put so many patients at a disadvantage and jeopardized their well-being. It was an ethical nightmare to refuse treatment to patients for conditions that were not considered an emergency by a bureaucratic body but were still distressing to the individual, things we would have easily rectified in a different time.  If a doctor or staff member does not feel that it is safe to return to life as normal, it is fine for them, or any other person, to do what they feel is prudent for the safety of themselves or their loved ones. But as a profession with a unique skill set, we owe it to the people that we have taken an oath to treat to be available to them and to remind the public that oral health care is an essential part of systemic health.  My hope for what remains of this unusual year, and the duration of the pandemic, is that we are able to tend to those who call upon us in a time of need while continuing to demonstrate to all our dedication to the safety of ourselves, our staff, and our patients. I know that we can rise to the occasion.
Be safe, be well, and be kind.
Laura Johnstone, DDS